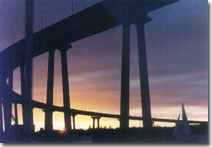 Lemon Law Relief for all San Diego County residents! Has your vehicle been back to the dealer's shop over and over again for warranty repairs? You may have a valid Lemon Law Claim that will allow you to get a refund of all the monies and payments you have paid, a brand new replacement vehicle, or a substantial cash settlement payment. Call 1-800-647-8127 for a FREE consultation and case evaluation in just 1 hour! No long questionnaire forms to fill out over the net, just one simple phone call! Our offices have settled over 8,000 California Lemon Law claims over 20 years. We settle over 99% of our cases, with zero or low fees/no money down. Cases on a contingency basis.
Do not trust your case to little-known, out-of-state or inexperienced firms with come-on's of "completely free" or other similar "hooks". How hard is a attorney going to work for you when you have no stake in your claim?. Also, a fancy internet website does not mean that a lemon law attorney has the experience, years in practice, our clout with the automobile manufacturers in pursuing a California lemon law claim to provide the best case outcome for the consumer. Find out what sets our firm apart from all others by calling us today.
William R. McGee is San Diego's most experienced lemon law attorney. Our law firm's main office is based in North County San Diego. We all live and work here, just like you!
Call or e-mail us now! Find out if you qualify for a lemon law case against the automobile manufacturer. You may also wish to set up an appointment to visit us at our offices to receive a free California lemon law case & claim evaluation by our attorneys. We are conveniently located in Rancho Bernado, just off the I-15 freeway at Rancho Bernardo Road.
---
Law Offices of William R. McGee
California Lemon Law Attorneys


16855 West Bernardo Drive. Suite 380
San Diego, CA. 92127
SE HABLA ESPANOL
LA OFICINA LEGAL MAS GRANDE
DE CALIFORNIA DE LEY DE LIMON
1-877-355-4666 1-877-EL-LIMON
©1999 The Law Office of William McGee - Disclaimer - Links - Site Map
lemon law, California lemon laws, used car lemon law, lemon law attorney, auto lemon law, lemon law lawyer, lemon law firm, automotive lemon law, lemon law information, California car lemon law, California lemon law attorney, SUV lemon law, lemon law California, California auto lemon law, California lemon law firm, lemon car, California state lemon law, lemon law help, California lemon law, CA., San Diego Lemon Law Attorneys, San Diego, El Centro, North County, South County, Carlsbad, La Jolla, Coronado, law, lemon, attorneys, lawyers